OrchidE 2020.1.8.0: New Features
OrchidE 2020.1.8.0 allows quick navigation between tasks (via IntelliJ action Next/Previous Method) and easy movement of tasks (via IntelliJ action Move Statement Up/Down).

Navigation and movement of task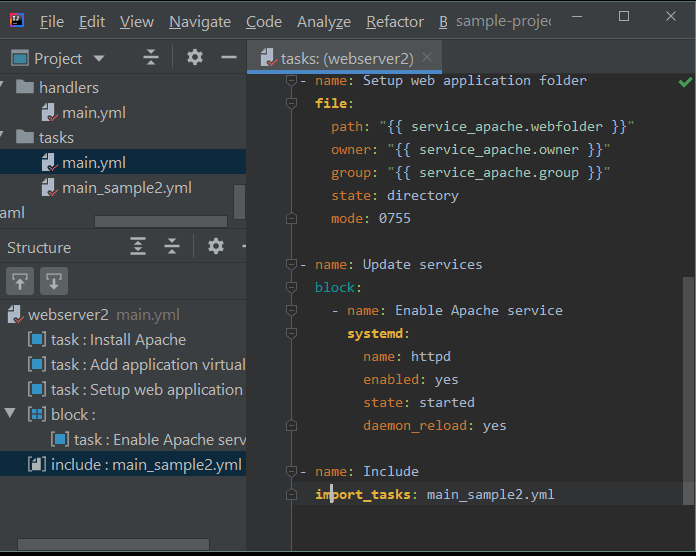 Highlighting of Jinja2 statements in multi-line text

Structure View window
The Structure View can now display tasks and includes in playbooks and tasks files.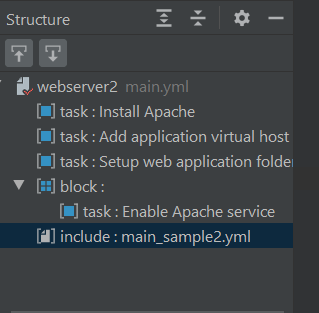 Änderungen
Change: Improved deprecated detection of non-FQCN module with same name in different collections.
Change: Support jinja2 templates in key names for variables in module set_fact.
Deprecation
Support for IntelliJ platform 2019.3 is deprecated and will end with the release of IntelliJ platform 2021.3.